Vancouver Dentist, Langley Dentist, Abbotsford Dentist, Chilliwack Dentist, Vancouver Westend Dentist
General Inquiries                              (604) 757-2673
Willow Dental Care Westend           (604) 200-7779
Willow Dental Care Vancouver        (604) 873-9794
Willow Dental Care Langley             (604) 534-7200
Willow Dental Care Chilliwack         (604) 792-6999
Willow Dental Care Garrison            (604) 846-1150
Willow Dental Care Abbotsford        (604) 200-7998

Over a decade of providing a trusted anxiety free environment for Sedation and Family Dentistry.
About Us
Willow Dental Care is made up of carefully selected dental clinics that have chosen to  focus on offering  safe and non judgmental environments for high fear patients and for all people in general.
Although we focus on sedation we are also  full service clinics that provide all levels of dental treatment such as cosmetic dentists or invisalign dentists .
By highly training our dental professionals to work with high fear patients the dental teams have the ability to listen and guide every patient towards a healthy anxiety free dental experience.  A very strict protocol is followed from the first phone call to post sedation to ensure a safe monitored dental treatment.
What Are DOCS Procedures?
Doctors Of Conscious Sedation (DOCS) is an educational program that Accredits and Trains Willow staff and doctors to care for anxious and fearful patients using safe qualified medication.  Click here to learn more
Our care starts at the first phone call, so contact any of our Willow Dental Care clinics if you have any questions about anxiety free dentistry or you are searching for a cosmetic or family dentist.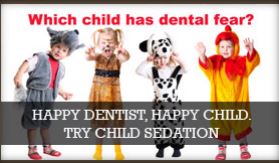 If you have a child with Dental Fear, find an office closest to you offering Child Sedation
Read more...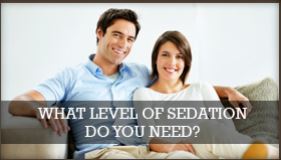 Not sure which level of sedation will best suit you? Learn more about the different types of sedation including IV Sedation.
Read more...
 Looking for a milder sedation option? Learn more about Conscious Oral Sedation.
Read more...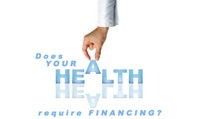 Our goal is to maximize your insurance benefits and make any remaining balance easily affordable. If you have any questions regarding your insurance benefits, please don't hesitate to call our office to review your concerns. Review our other financing options…..  
Read more...
 Featured Practices
Vancouver Dentist Willow Dental Care
October 17, 2014